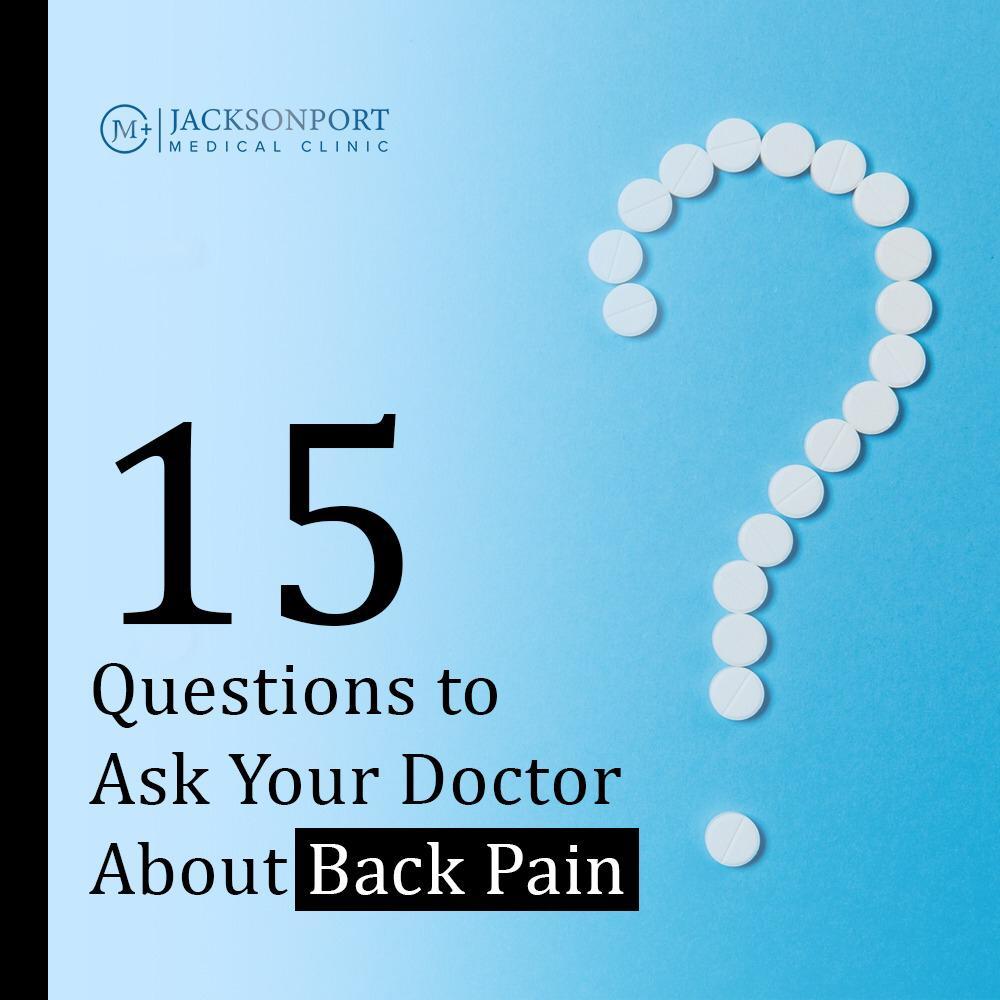 15 Back Pain Consultation Questions
Ask the same questions to your doctor at your next appointment. 
What causes my back pain?

What severe conditions might be the root of my back pain? If so, which ones are they, and what signs do they display? Have they been discarded?

What will make my back pain worse? How can I prevent it from getting worse?

Is stress a consideration? What can I do to aid?

What medical options do I have?

Are there any natural treatments or regular activities I can do to relieve my back pain?

What are the benefits and drawbacks of the suggested surgery?

Is medicine necessary? Are there any other possibilities?

What does the medicine do if it's necessary?

How much medicine can I take? What are the adverse effects? Is prolonged use harmful?

Will my back pain affect me in any way? Can other problems occur?

Where can I learn more about treating back pain?

What special arrangements, if any, would you recommend for the workplace, home, or school?

How often must I come to your office?

Is it likely that my back pain will render me permanently disabled?