Getting Rid of Forehead Wrinkles: Causes and Best Treatments by Sreen Medical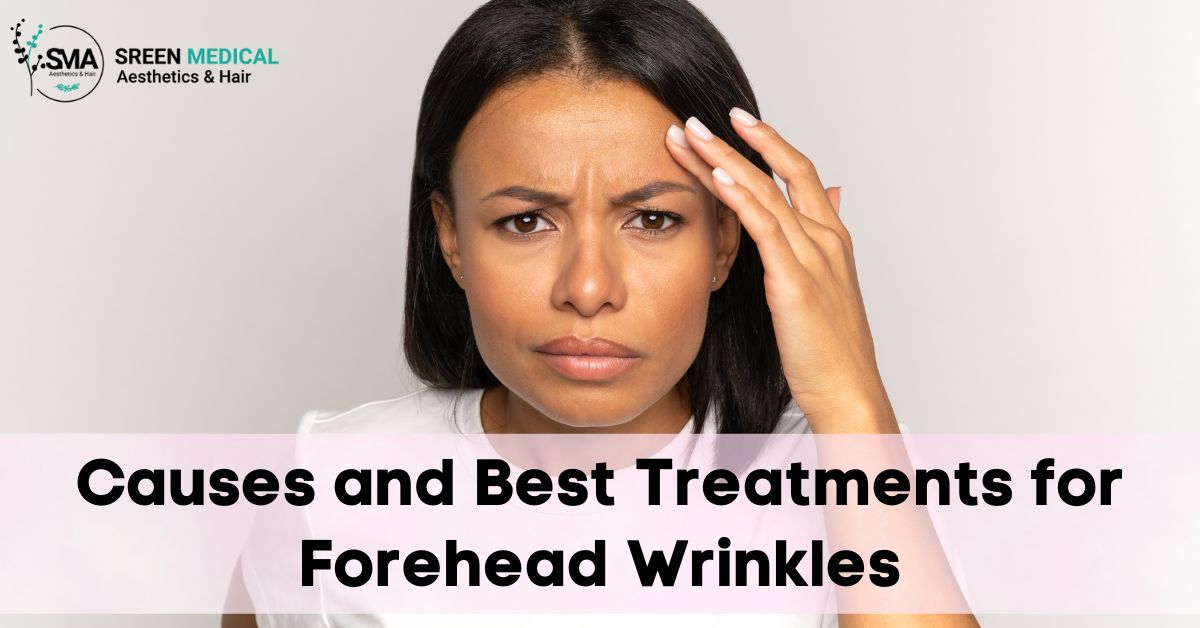 Getting rid of forehead wrinkles has become one of the biggest skincare concerns among men and women. While not harmful to one's health and known to be a common sign of aging, they can also develop prematurely and make even millennials look older than they actually are.
However, the good news is that one can actually prevent them. No, we aren't capping! Sreen Medical can help you smooth existing forehead wrinkles and even prevent them from appearing in the first place.
In this blog, we – a leading provider of botox treatment in Calgary – will tell about the ways and treatments offered by the best skin care clinic in Calgary that can help men and women fully stop the development of forehead lines.
Let's discuss the causes of forehead wrinkles first!
What Causes Forehead Wrinkles?
As we said before, age plays a major role in the development of forehead wrinkles. The passing of time causes detrudes the production of collagen and elastin in the skin. Now, this might be true for silver foxes but what about young men and women?
Well, forehead lines in millennials can be triggered by:
· Sun exposure
· Facial muscular weakness
· Repetitive forehead facial expressions
· Looking at screens for a long time
· Stress
· Pollution
· Smoking
· Genetics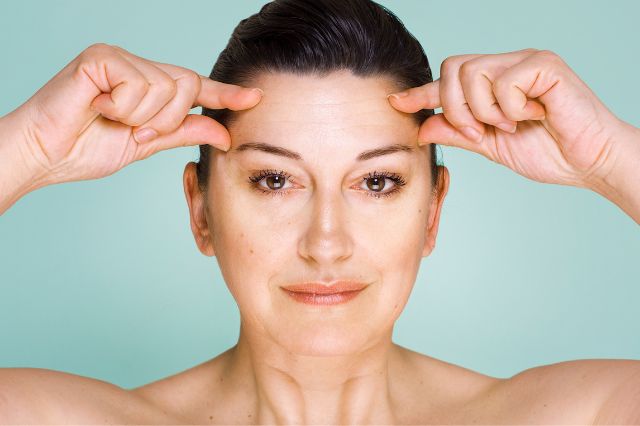 What Are Best Sreen Medical Treatments to Get Rid of Forehead Wrinkles?
Here's the list of treatments that can quickly and effectively reduce the appearance of stubborn and unflattering wrinkles from the forehead:
#1 Botox
Made up of neuromodulators, Botox is a safe and advanced treatment to get rid of forehead wrinkles. Our team of highly trained skin care experts will inject botox injections into the muscles of your forehead which will prevent them from contracting and stave off wrinkles from appearing again.
Easy to administer with zero side effects, our botox treatment can also be used for lifting brows, and cheeks and smoothening the skin.
#2 Chemical peels
Remember how we use a wet mop to remove stains from the floor? Chemical peels work just like that. It helps in removing dry, dead cells that are sitting on the
forehead, highlighting wrinkles. It boosts collagen production and creates a controlled wound that lets new skin develop in place of wrinkled skin.
Learn more about services offered by the top hair care clinic in Calgary, Alberta.
#3 Microneedling
We bet most of our readers are already aware of microneedling. For those who aren't, it is a minimally invasive procedure for forehead wrinkles treatment. It involves the use of a roller with thin, tiny needles that creates punctures on the topmost layer of forehead skin.
Microneedling brings collagen and elastin production up to the code which in turn helps men and women get rid of forehead wrinkles.
#4 Morpheus8
Morpheus8 is a more effective alternative to the microneedling method. Just like the former option, it also has microneedles (with different pin configurations) that are used to penetrate the skin to stimulate collagen generation for forehead wrinkle reduction. What makes it better is the use of bipolar RF energy.
The microneedles emit heat from radiofrequency waves that infiltrate deep skin layers in a single cycle. They cause coagulation in the tissues to create exfoliation and collagen remodeling. Our Morpheus8 treatment not only lowers treatment times but also keeps skin injury at a minimum.
Learn more about our depression treatment in Calgary, Alberta.
#5 Hydra facial
Another treatment from Sreen Medical to get rid of forehead wrinkles. Hydra facial uses a patent technology for cleansing, extracting, and hydrating forehead skin. Non-invasive yet effective, we also use superficial serums that help men and women get rid of annoying forehead wrinkles and make their skin supple and younger-looking.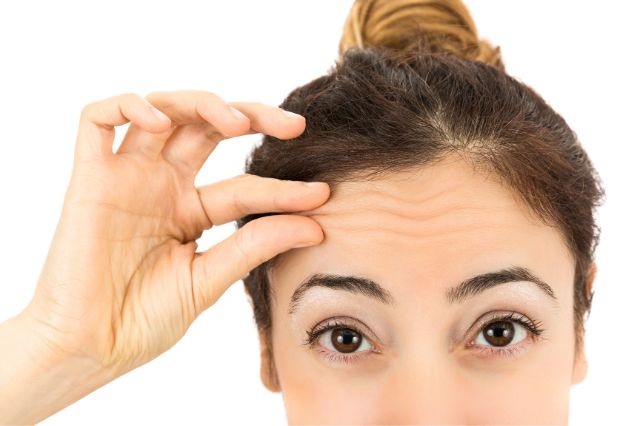 Above are the best ways for getting rid of forehead wrinkles. These treatments will help you maintain higher levels of collagen and other skin proteins vital for a wrinkle-free look.
Got any queries to ask? Send them to info@jacksonportmedicalclinic.ca and have them answered by our skincare experts!
Learn about laser hair removal services in Calgary, Alberta
Nail fungus treatment in Calgary
Snoring treatment in Calgary, Alberta