6 Ways to Get Rid of Scars and Stretch Marks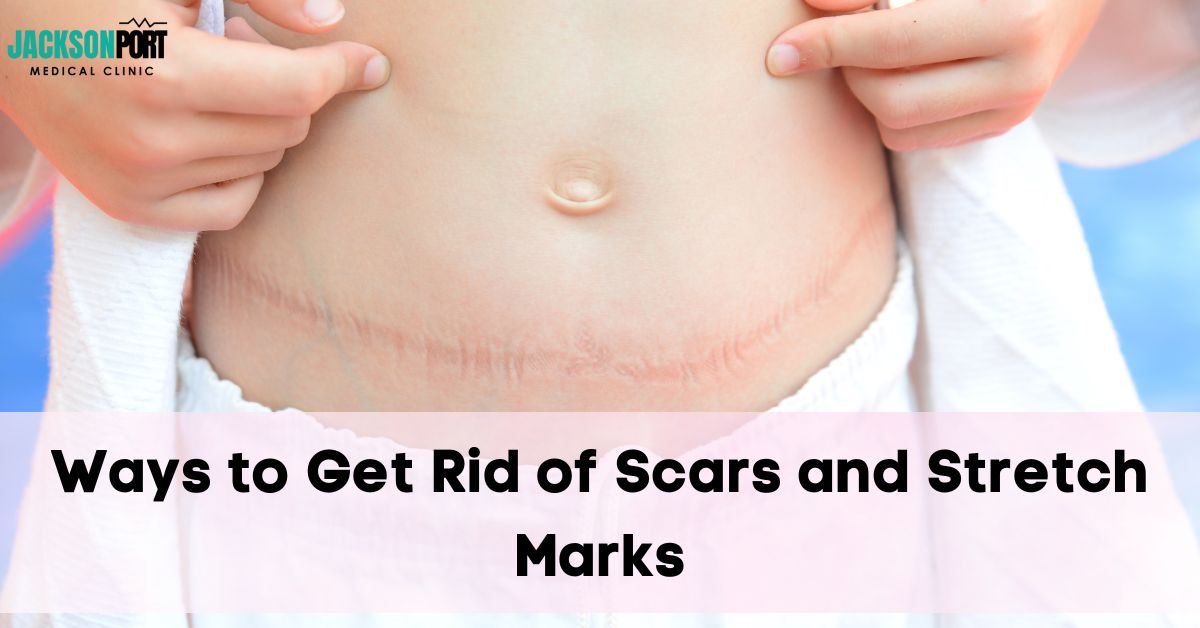 Scars and stretch marks are common in both men and women. Although they are not harmful, they can be unsightly and leave a negative impact on a person's self-esteem. A lot of people believe that there's no way to get rid of stretch marks and scars, which of course is not true. That's the reason why we decided to create this blog!
Jacksonport Medical Clinic – a leading provider of skin boosters services in Calgary – will share 6 ways to reduce the appearance of scars and stretch marks. Are you ready to learn about these ways? Let's go!
#1 Microneedling by Morpheus 8
A widely-celebrated treatment among men and women of Calgary who want to get rid of scars and stretch marks and make their skin look firm and smooth. Microneedling by Morpheus 8 in Calgary involves creating tiny punctures in the skin to stimulate collagen production. These punctures help reduce the appearance of scars and stretch marks.
#2 Keep Skin Moisturized
Dermatologists state that well-hydrated skin is more supple, elastic, and less prone to tearing. Moisturize your skin on regular basis to prevent and get rid of the appearance of scars and stretch marks. Use high-quality moisturizers rich in natural ingredients like aloe vera, cocoa butter, and shea butter to nourish your skin.
Also, drink plenty of water to keep your skin hydrated from the inside out.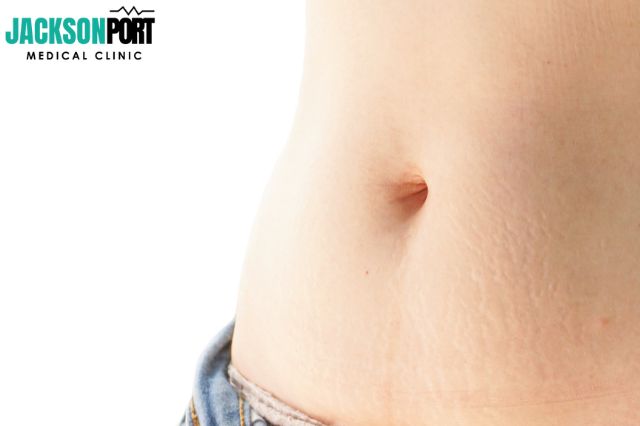 #3 Chemical Peel
One of the best ways to get rid of scars and stretch marks. Chemical peels are an advanced form of exfoliation that safely removes the top layer of dead skin cells and reveals smoother, fresher skin underneath. Although this method is safe and quick, one should keep away from pollution and direct sun exposure to get the best results.
Learn more about our depression treatment in Calgary, Alberta. 
#4 Topical Treatments
Topical creams and ointments are an affordable way to improve skin texture and minimize the appearance of white stretch marks. Known for comprising ingredients like vitamin E, cocoa butter, and silicone, they can help in promoting collagen production and boost skin elasticity when applied regularly.
Just make sure to take a prescription from a dermatologist as some topical creams can also trigger allergic reactions.
#5 Laser Skin Resurfacing
Another amazing way for men and women to get rid of scars and stretch marks. Jacksonport's laser skin resurfacing is a minimally invasive cosmetic procedure that involves the use of laser technology to remove the outer layer of damaged skin and promote the growth of healthy skin cells.
Everything covered about our PRP for facial in Calgary
Customize this treatment to target particular areas of scarring and stretch marks and get smoother, more even-toned skin.
#6 Dermabrasion
Our list will be considered incomplete without talking about this method for scars and stretch marks removal. Dermabrasion treatment involves the removal of the outer layer of the skin to reduce the appearance of scars, fine lines, and wrinkles on the body.
During the procedure, a dermatologist will use different techniques such as mechanical dermabrasion or diamond-tipped wand dermabrasion for reducing the appearance of scars and stretch marks.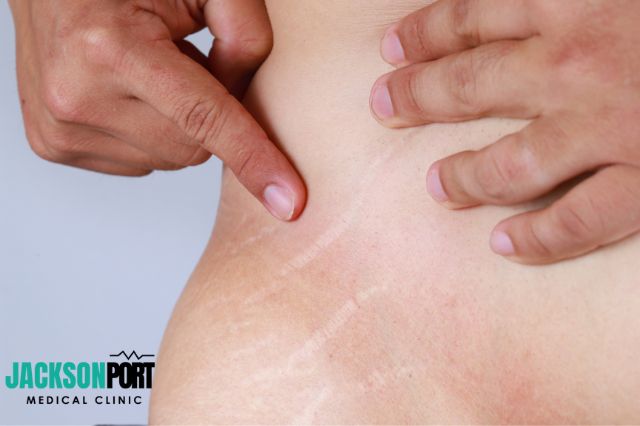 Above are some ways for men and women to get rid of scars and stretch marks. Whether you decide to try a chemical peel, microneedling, or laser skin resurfacing, it is vital to work with a reputed healthcare provider.
At Jacksonport, Calgary, we use the latest technology and techniques to provide safe and effective scar and stretch mark removal treatments to patients. So don't let these problems hold you back from feeling confident and comfortable in your own skin.
Email us today at info@jacksonportmedicalclinic.ca to schedule a consultation and ask your queries regarding our scar and stretchmark removal services!
Also, learn about our top services:
Laser hair removal in Calgary, Alberta
Nail fungus treatment in Calgary